Relax & Unwind
Hot Tubs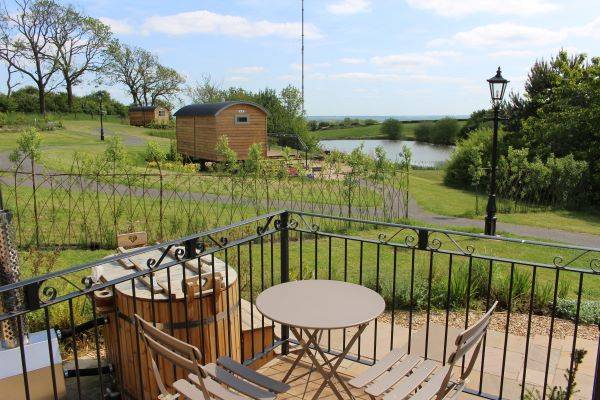 Relax and unwind in our handmade Scandinavian style wood fired hot tubs. Our natural still water chemical free hot tubs are a wonderful way to destress and immerse yourself in a Nordic experience in the heart of the Leicestershire Wolds.
All of our hot tubs are positioned for maximum privacy, many benefitting from hand crafted privacy screens to enable guests to feel as relaxed as possible in their Hideaway. Lose yourself in the ambience of woodsmoke and warm water, as you create memories that last a lifetime.
Complimentary kiln dried firewood, kindling and fire lighters are provided for guests at the Hideaway.
Lighting your wood fired hot tub
The video below provides instructions on how to light your hot tub. There are also detailed instructions found in the welcome book in each hut. We offer a lighting service for your first night only for a fee of £10, where your hot tub will be lit and looked after ready for your arrival.
Please add this option at the time of booking or send us an email before your arrival. 
Please take extra care around the hot tub burners as they do get very hot. Make sure not to touch the chimney flue and please use the glove provided when opening the door of the log burner.
Please take care and necessary precautions when using the fire pit and BBQ.
Please do not light the firepit or BBQ on the decking area as any fire damage to the decks will incur a charge.
Lighting your wood fired hot tub
How to light your charcoal BBQ